Telecommunication Cabling Fiber Optic Accessories , Drop Wire Clamps
Quick Detail:
1. Material:Plastic and S Hook aluminum
2. for managing the fiber optic drop cables 1-2 pair
3. Support and tension flat electrical wire
3. Effective and time saving for cabling.
4. Application:telecom construction
Description:
The Drop Wire Clamp is to connect a triplex overhead entrance cable to a devices or buildings.Widely used both indoor installation and outdoor installation.Provided with a serrated shim to increase hold on drop wire. Used to support one and two pair telephone drop wire at span clamps,drive hooks, and various drop attachments.
Drop wire clamps shall hold, without slippage, a suitable length of drop wire until sufficient load is applied to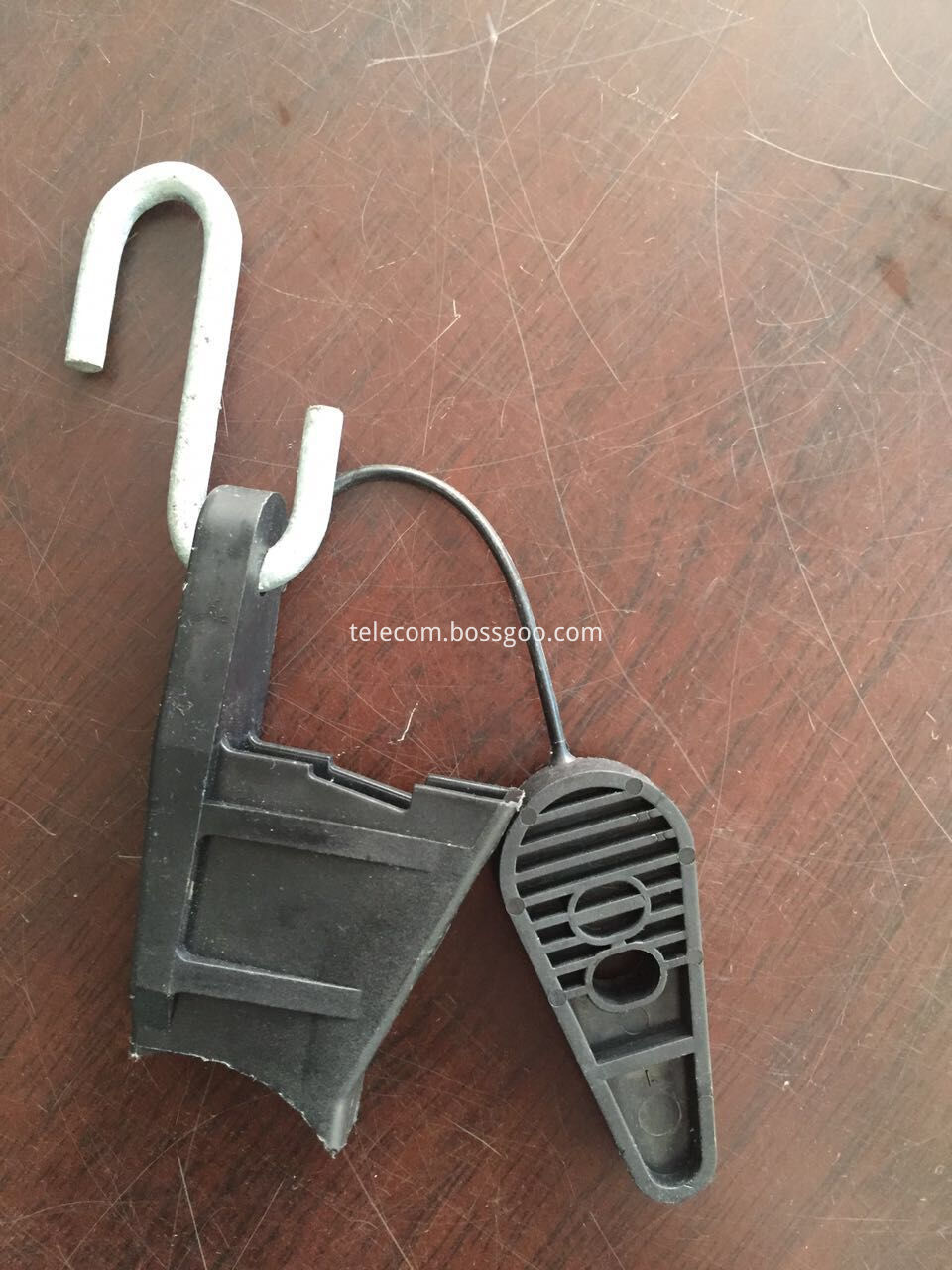 TheFTTH Installation Accessories Set concludes:junction box,fiber wall socket(also named Single family unit rosette,SFU rosette),draw hooks,Cable Clamp,cable wall bushings,cable glands,cable clips,tail duct,cable wiring duct,nail clip.

Fiber Inside Corner, Inside corner for the self adhesive single fiber molding.
Fiber Flat Elbow, Flat elbow for the self adhesive single fiber molding.

Fiber Outside Corner,Outside corners for the self adhesive single fiber molding.

Self Adhesive Single Fiber Molding
Cable drawing hooks are made of metal,hanging hardware, hard material,with splint type and C type for option.The conduit box,pipe joint box single gang or double gang are made of PC material,fire restardant.
Applications:
telecom construction